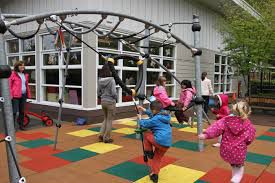 Children love summer and for good reasons. Long days of summer give them chance to spend their time in fun and frolics like swimming, cookout, travel and various outdoor funs. During summer, children remain active, energetic and they sweat a lot and they lose energy as well as appetite. But hot sun puts kids at risk of sunburn, dehydration, and heat-related illness. Child care experts think that parents should keep an eye open on their children so that they do not get sick easily in these summer months.
As a child care provider in the City of Industry, CA, who emphasizes the health of the children, also encourage parents to take necessary dietary measures for their children during these hot months to keep them fit, healthy and energetic. These primary schools also take serious measures while arranging the meal that they provide to their students. They always take the help of a nutritionist while making the diet chart of their students in summer and as well as in other seasons also. Here are a few dietary tips offered by them for the children.
Dehydration is one of the most common problems in children because they sweat a lot during this time. Always encourage your children to carry a bottle of water along with them when they are out for playing. Provide your children with homemade juices and be sure that they are drinking water as well as juices at regular intervals. It will help their body to restore the lost fluid.
A fruit salad daily at your kid's lunch is a must for them to keep them healthy. Fruit salad is tasty and loaded with nutritional value. Use fruits like watermelon, grapes, kiwis, peaches, etc., juicy fruits to make this tasty food item. To make it more attractive you may add some cream or chilled beaten yogurt to the salad.
Introduce smoothie as a must item in summer breakfast. It is a perfect meal full of vitamins, keeps children energetic all through the day, and also keeps your kids' stomach full for a long time. Children never get bored with smoothies because you can change the taste of smoothies every day by using a variety of fruits, vegetables, and nuts.
Add milk and yogurt to your child's daily diet. These two things help children to fight summer heat naturally.
Ill digestion, diarrhea, acidity, etc. are few common problems of summer and children often suffer from these problems. Provide your children fluid-rich foods like chicken soups, lamb stews, etc. at the dinner. These food items are simple, easy to digest, and supply adequate minerals and water to the body. Never use too much oil and spices while preparing your child's food especially during this time of the year.
Child Care Experts also suggest that make sure that your children stay away from fizzy drinks, chips, and other junk foods because they contain a high amount of sugar and salt and these two things absorb water from your children's body to get digested and make them dehydrated.
Be sure your children every day takes bath twice daily to keep their bodies cool. It helps them to get their food properly digested.